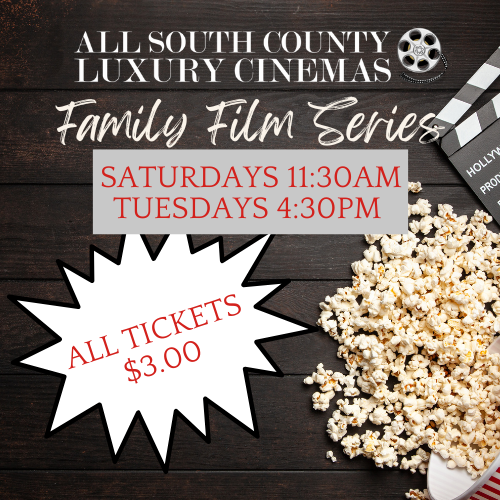 Fall Family Film Series
Join our friends at the newly renovated All South County Luxury Cinemas for their weekly Fall Family Film Series every Saturday at 11:30AM and Tuesdays at 4:30PM.  All movie tickets are $3.00 each!  Check out their all new recliner seating, renovated concessions and more.  More updates are ongoing and on the horizon including new hot menu items and bar!
CLICK HERE for movie tickets to the series…movies in the series are listed as "Family Film Series"
Enjoy the show!!